In this versatile interactive course app, users have the opportunity to engage in various courses aimed at enhancing their competences in specific subjects. This user-friendly app allows participants to embark on immersive journeys enriched with interactive and engaging components. 
This application is designed to inspire and support learners, enabling them to participate in diverse courses and enhance their competences and expertise in specific subjects. The app's aim is to encourage active engagement, transforming your interaction into a valuable learning opportunity. This is achieved through the provision of interactive content combined with strategic inputs. You can navigate through your courses and the course topics directly through the app. Upon completing a course, you have the opportunity to earn digital badges to commemorate your accomplishments.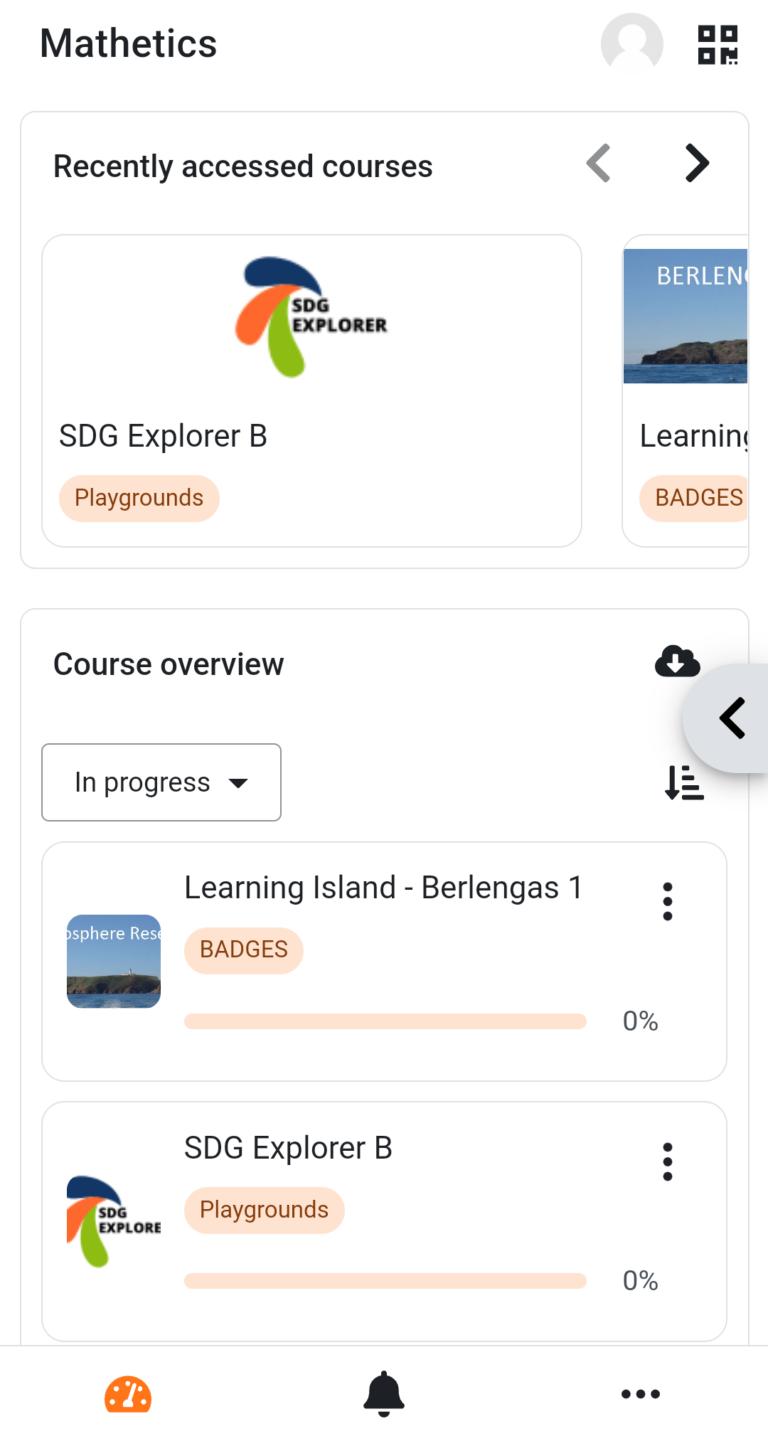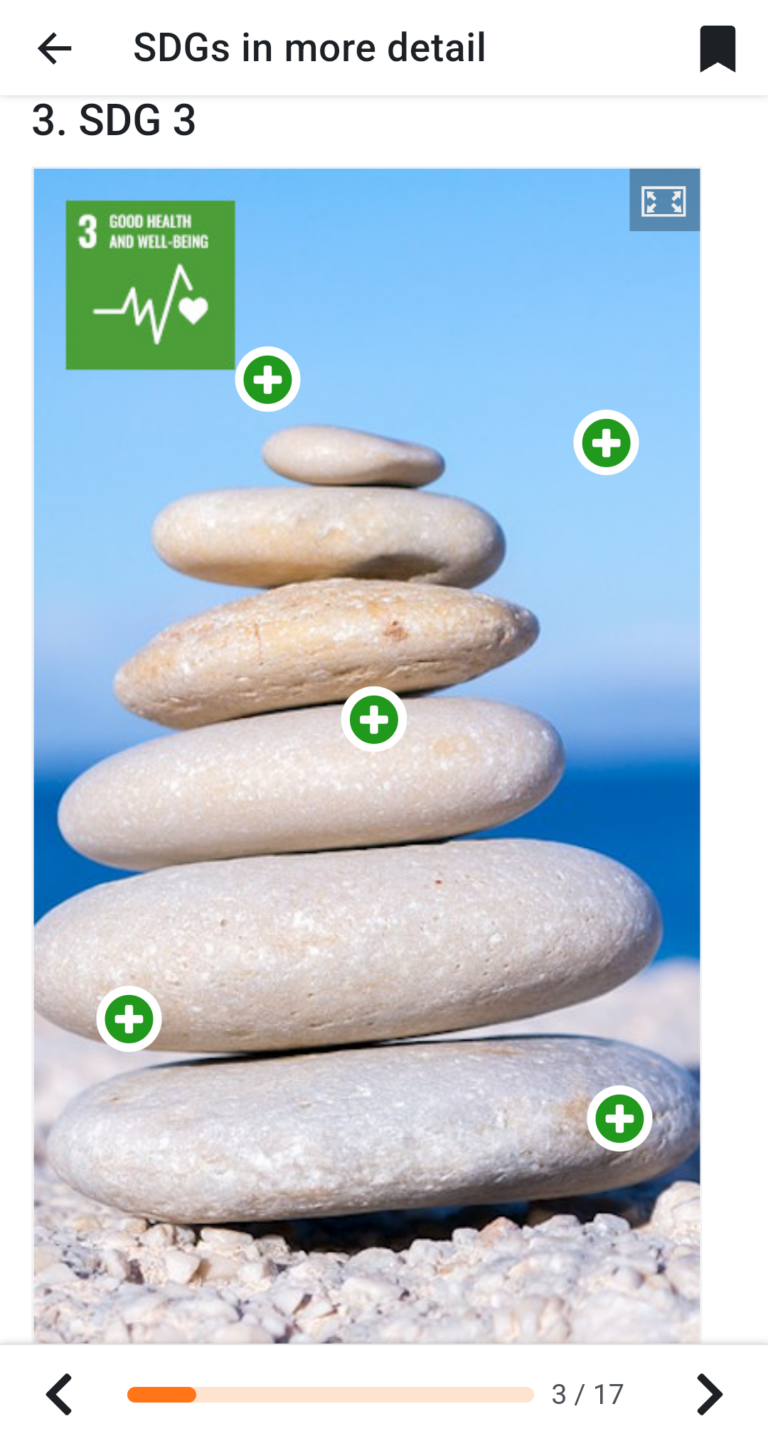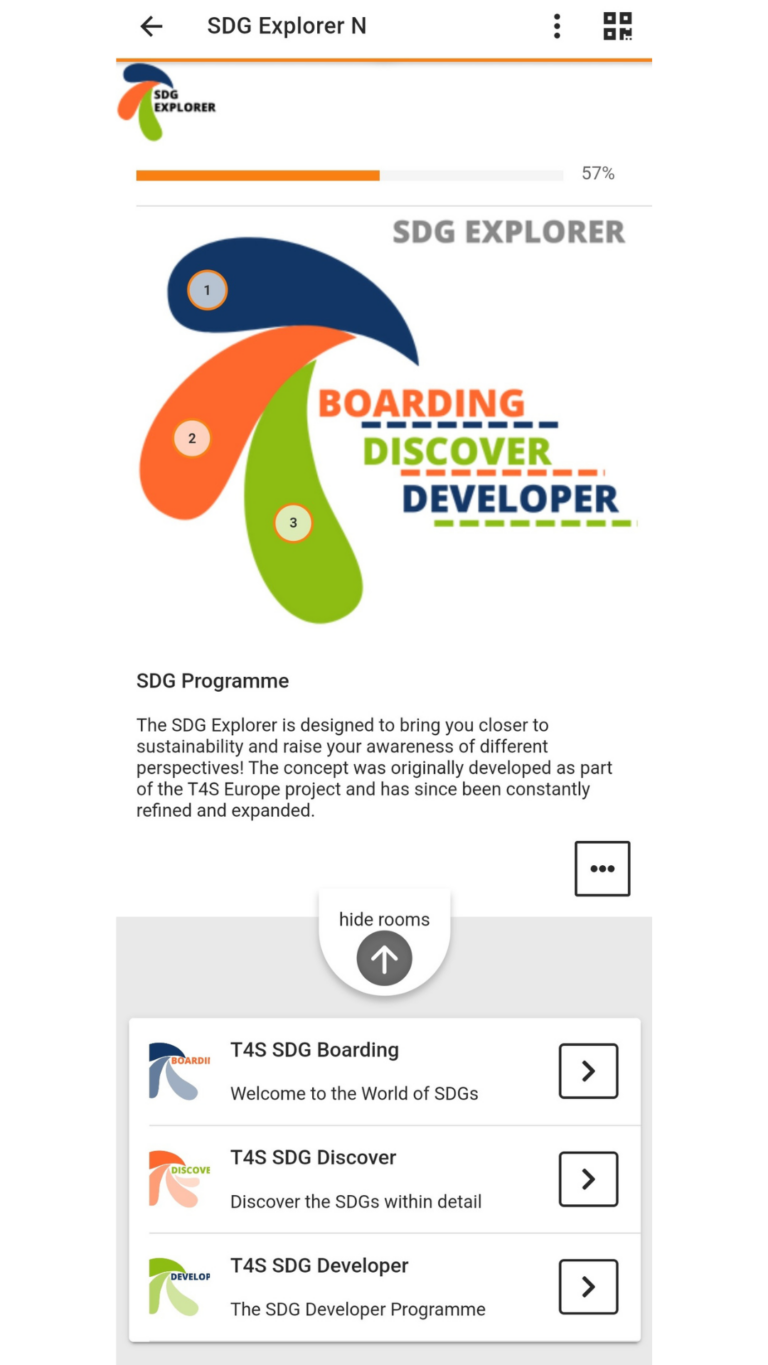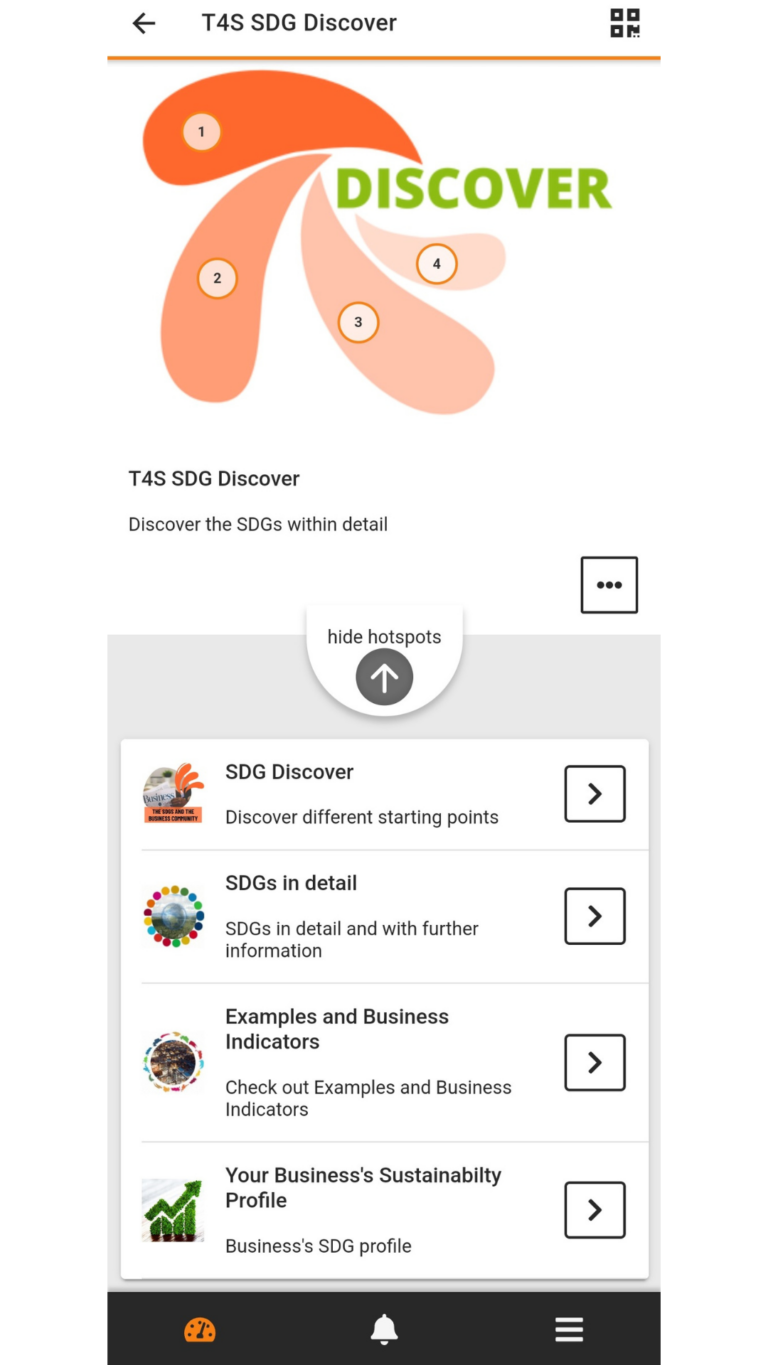 In addition, the app can also be used to provide information and interactive elements connected to specific locations or objects, for example in a museum or an exhibition. In this use case, you will discover a label featuring a number and a QR Code next to e.g. an object. To initiate the process, you can utilise the "QR Code Scanner" button (represented by the QR Code icon) located at the top-right corner of the app. This action will activate the QR scanner. By holding your phone at an appropriate distance from the QR code, the scanner will automatically detect and decode the information. Adjust the distance as necessary. Following the successful scan, you will be seamlessly directed to the relevant information page.
Alternatively, you can navigate through different topics or hotspots of a course by using the "navigation map" accessible from the respective course's start screen.