Competences, Competence clusters, key competences and literacy
Basically, we can cluster four fields of competences:
Domain specific competences (e.g. related to a professional (action) field)
Social,
Personal and
Organisational competences.
Communication, teamwork, service-mindedness, intercultural and diversity management, autonomy, flexibility, creativity and problem solving can be assigned to social, personal and organisational competences.
We are not in favour to call these competences "soft skills" since the term is misleading and somewhat "unfair" as they play an increasingly prominent role in our professional lives. Some call them "generic" competences, we prefer to differentiate them further in Social, Personal and Organisational competences.
The figure below provides a general inventory of an assortment of clustered competences: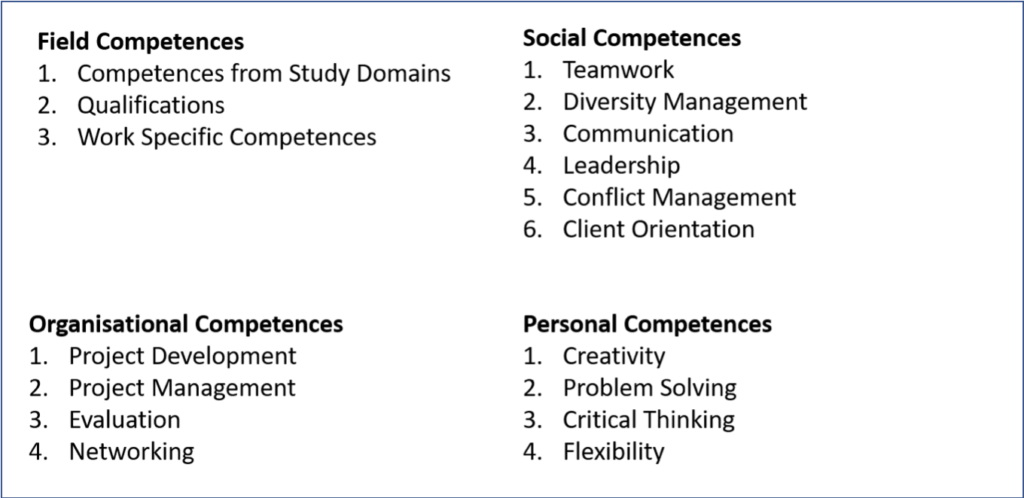 "Key competences" like entrepreneurship or active citizenship can be re-combined from this board as well as literacy concepts like digital literacy.
Reference list of projects with a focus on certain competences